Extrusion Shrink Range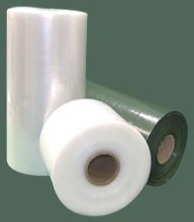 Shrink Film can be supplied as SWS (most popular), CFS, LFT and GLFT. The full width range is as per the following table. The majority of shrink films are low slip for ease of stacking etc. but high slip can be supplied if required. Dependant upon width and thickness, films with the shrink ratios covered by the following Technical Details can be supplied. Again, this type of film can be coloured or micro perforated to meet any specific requirements. The shrink range and minimum order levels are on the following table.
Products that have been shrink wrapped have the added advantage of having very little additional weight and any damage or "tampering" can quickly be identified. It is a secure and safe way of packaging and transporting a wide range of products.
Width
254mm - 303mm
304mm - 786mm
787mm - 913mm
914mm - 1040mm
1041mm - 1167mm
1168mm - 1270mm
Min. Gauge
30 Micron
25 Micron
25 Micron
25 Micron
25 Micron
25 Micron
Max. Gauge
250 Micron
250 Micron
250 Micron
250 Micron
250 Micron
225 Micron
Min. Quality
200 Kgs
200 Kgs
250 Kgs
250 Kgs
250 Kgs
250 Kgs
Treated Films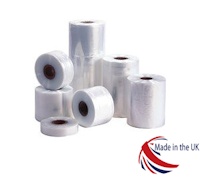 Most of our films can be treated to 38dyne for printing or adhesive application (or other reasons). LFT and GLFT can be treated 2 sides with SWS treated 1 side. Certain widths can be "strip treated".
Widths are as follows.
1 or 2 sides from 254mm to 1016mm wide
Micro Perforated Film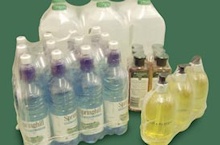 Most of our films can be full faced micro perforated. This is ideal for shrink wrapping fully enclosed items. The perforations let the air escape as the film shrinks onto the pack then seal themselves. As a result no air is trapped and a tight pack is achieved. It is also useful when producing bags where the packaged product needs to "breathe" or let odours out.
Widths are as follows:
From 254mm to 1016mm wide